Licensed, Bonded, and Insured
30 Years of Experience
One-Year Guarantee on Labor and Materials
Concrete Stamping
Asphalt Driveways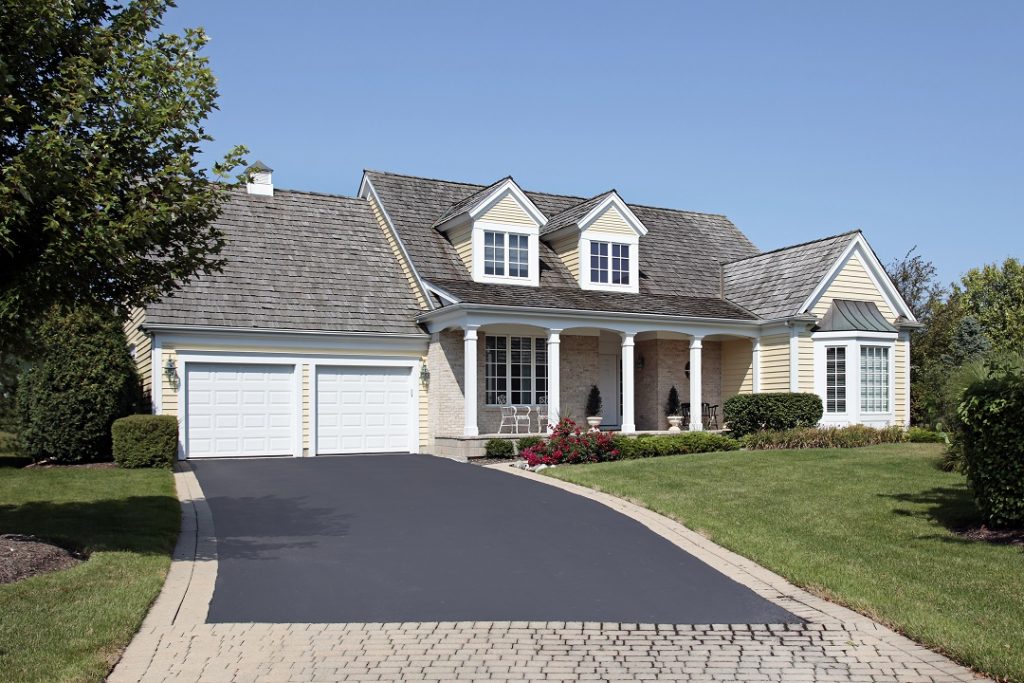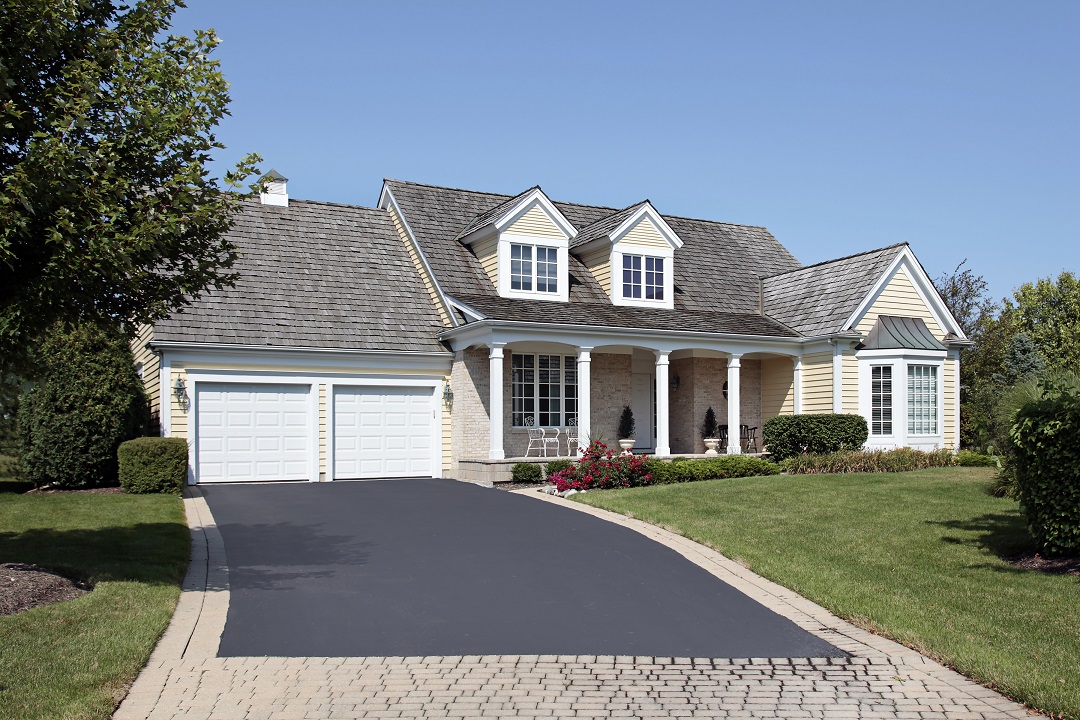 You don't have to sacrifice quality for affordable prices when you're looking for top-notch driveway paving contractors or concrete companies. Serving Raleigh since 1985, Lucas Blacktop provides solutions for all your asphalt paving, concrete stamping, and seal coating needs. We're a licensed, bonded, and insured asphalt contractor you can depend on for everything from asphalt paving repair to parking lot seal coating.
Expertise & High Quality Standards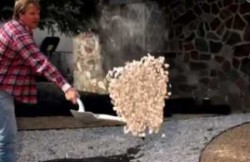 There's no shortage of concrete companies and asphalt contractors in the Raleigh area, but there are only a few that you can really depend on for reasonable prices, quality workmanship, and great customer service. At Lucas Blacktop, we make it our business to provide you with the value and top-notch quality you expect from a masonry contractor or asphalt pavement company. With over three decades of experience and a commitment to customer satisfaction, Lucas Blacktop has the expertise and high standards of quality to make sure your job gets done right. When you need anything from driveways paving and asphalt repair to concrete stamping and seal coating, give us a call 24/7 for a free estimate.
Full-Service Concrete Contractor and Driveway Pavers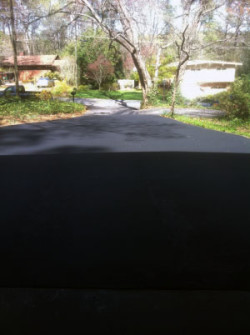 Keeping your driveway, walkways, and patio area looking their best is an important part of property maintenance. Sometimes the biggest hurdle to seal coating, paving, or resurfacing a driveway is finding reasonably priced contractors you can depend on. At Lucas Blacktop, we take the uncertainty out of selecting a top-notch masonry contractor or asphalt paving company. We're one of the most service-oriented professionals in the area, and our quality control standards ensure that every job we do for you will meet or exceed your expectations. Call us for a free estimate if you're a resident or local business owner in Raleigh, Knightdale, West Raleigh, Wake Forest, Wakefield, Heritage, Durham, Chapel Hill, Cary, and Fort Bragg.
Why risk getting questionable results from cut-rate asphalt sealers, concrete companies, or paving contractors? Our rates are among the most competitive in the area, and our workmanship is second to none. Our one-year quality guarantee covers you on both labor and materials, and our commitment to excellence will be obvious in everything we do. Whether you're looking for asphalt driveway paving, asphalt repair, or stamped concrete patio work, we always aim for perfection and make sure that every job is an example of our best work.
At Lucas Blacktop, we're not only your full-service concrete contractor and driveway pavers, but we have the equipment and know-how to handle all your site work requirements. We offer a variety of cost-effective site development services, including rough grade work, storm and sewer system installations, and crusher runs. Contact us today to see how we can serve you!
If you're concerned that high driveway costs may be an obstacle to getting your paving or repair project under way, you may be surprised at how affordable our prices are. We'd also be happy to discuss money-saving options, such as using recycled asphalt for your driveway paving needs. It's one way we can help you save money without sacrificing durability or appearance. Call or e-mail us at Lucas Blacktop for a free price quote. The estimate will cost you nothing, but your savings could be substantial.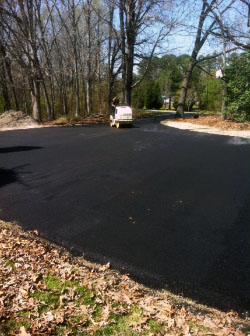 We offer 24-hour scheduling and free estimates for your convenience!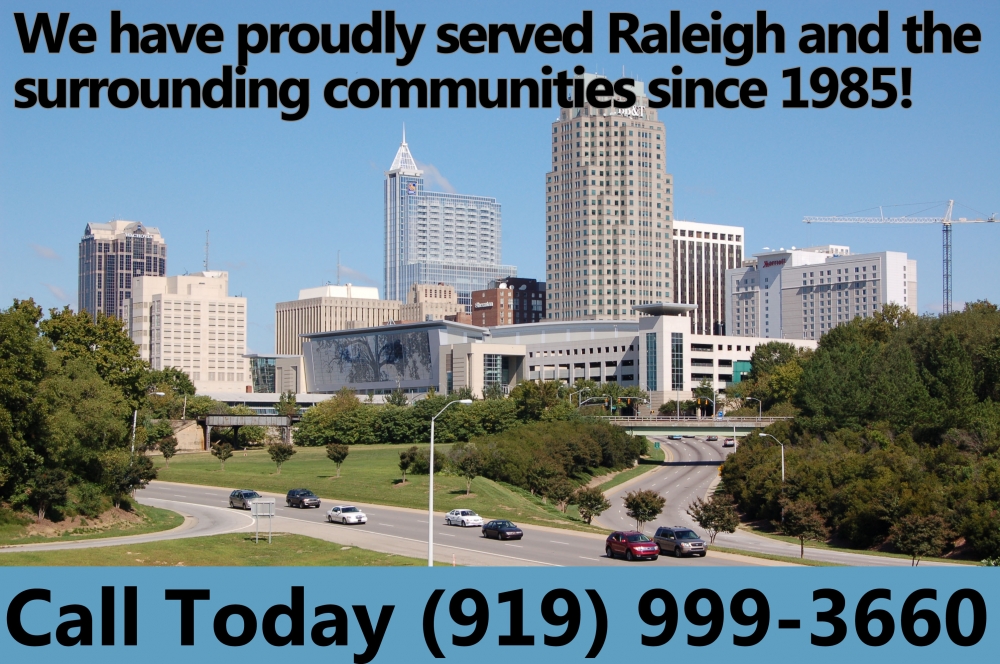 It's our premiere blog post: We're an asphalt paving and concrete contractor company serving Raleigh and the surrounding communities!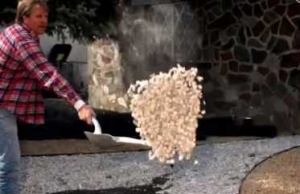 It's a colorful, durable addition to any home or business.