Is your parking lot riddled with potholes, faded lines, and crumbling edges? Is there so much grass growing in the cracks of your lot that it blends into the lawn? A parking lot is often your customer's first impression of your business, which is why it's essential to be putting the best face forward at all times. Don't send your customers the wrong message! Call Lucas Blacktop for all your parking lot paving needs today and show your customers that you care.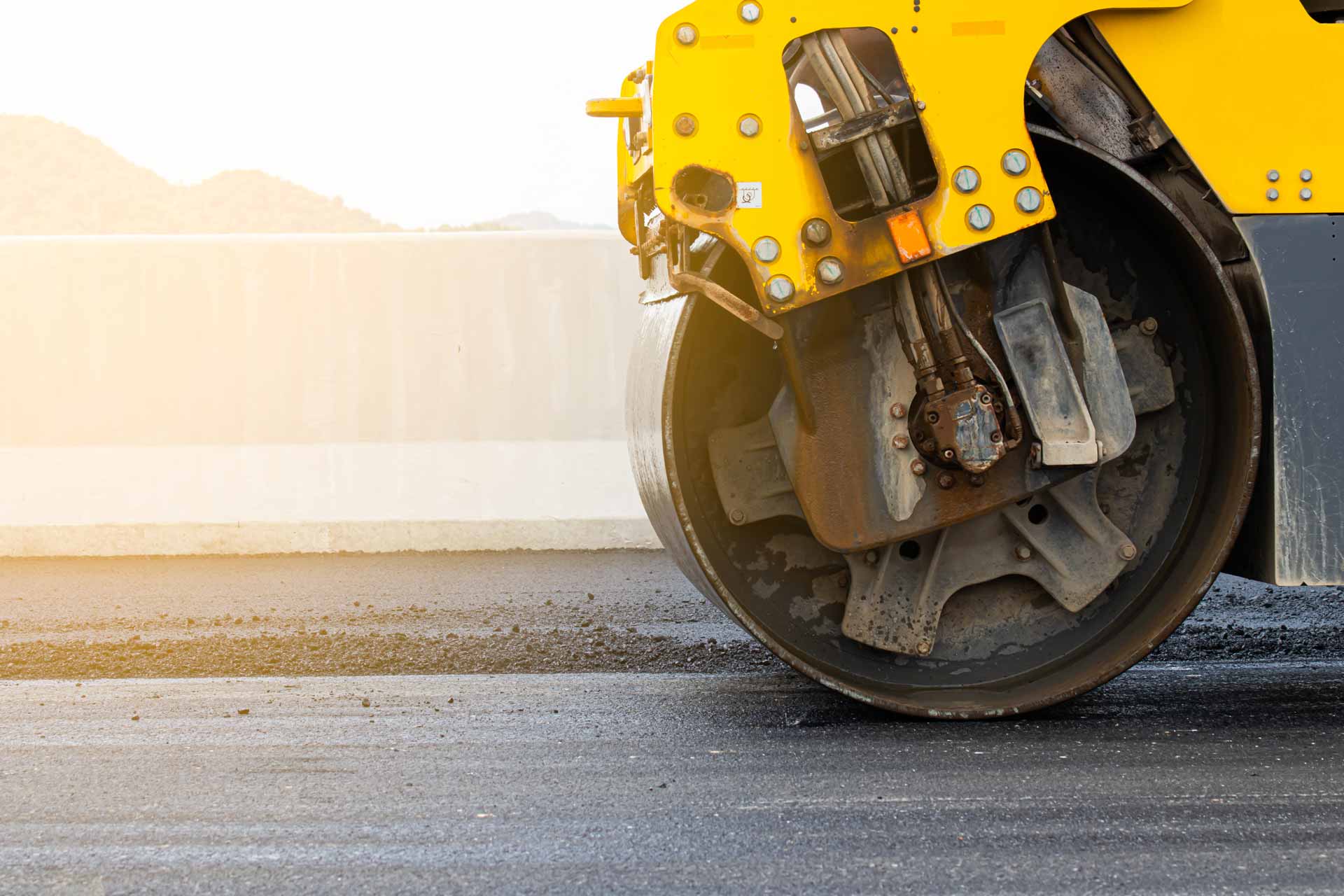 A sleek, even parking lot paving job is the perfect complement to your landscaping and building's exterior. When a parking lot looks attractive, clean, and tended, your customers will feel more welcome at your business. Whether you need asphalt paving services to patch up a few potholes and cracks or you need an entirely new parking lot design, Lucas Blacktop is the company to trust. Serving all Raleigh-area businesses, our asphalt paving contractors offer a full range of parking lot services from repairs to installation, including:
Parking lot crack and hole repairs
Parking lot resurfacing
Dig-outs and repaving
Parking lot paving and installation
Pavement marking
Our licensed, bonded, and insured professionals will educate you about the entire asphalt paving process so that you can stay informed every step of the way and understand the purpose behind each procedure. Our team is here to take great care of you and provide you with some of the best parking lot services available! All of our work and materials are guaranteed for one year, so you can trust that your parking lot will be professionally paved by our parking lot design experts. As a local, family-owned asphalt paving company, we're committed to providing you with high value and reasonable prices.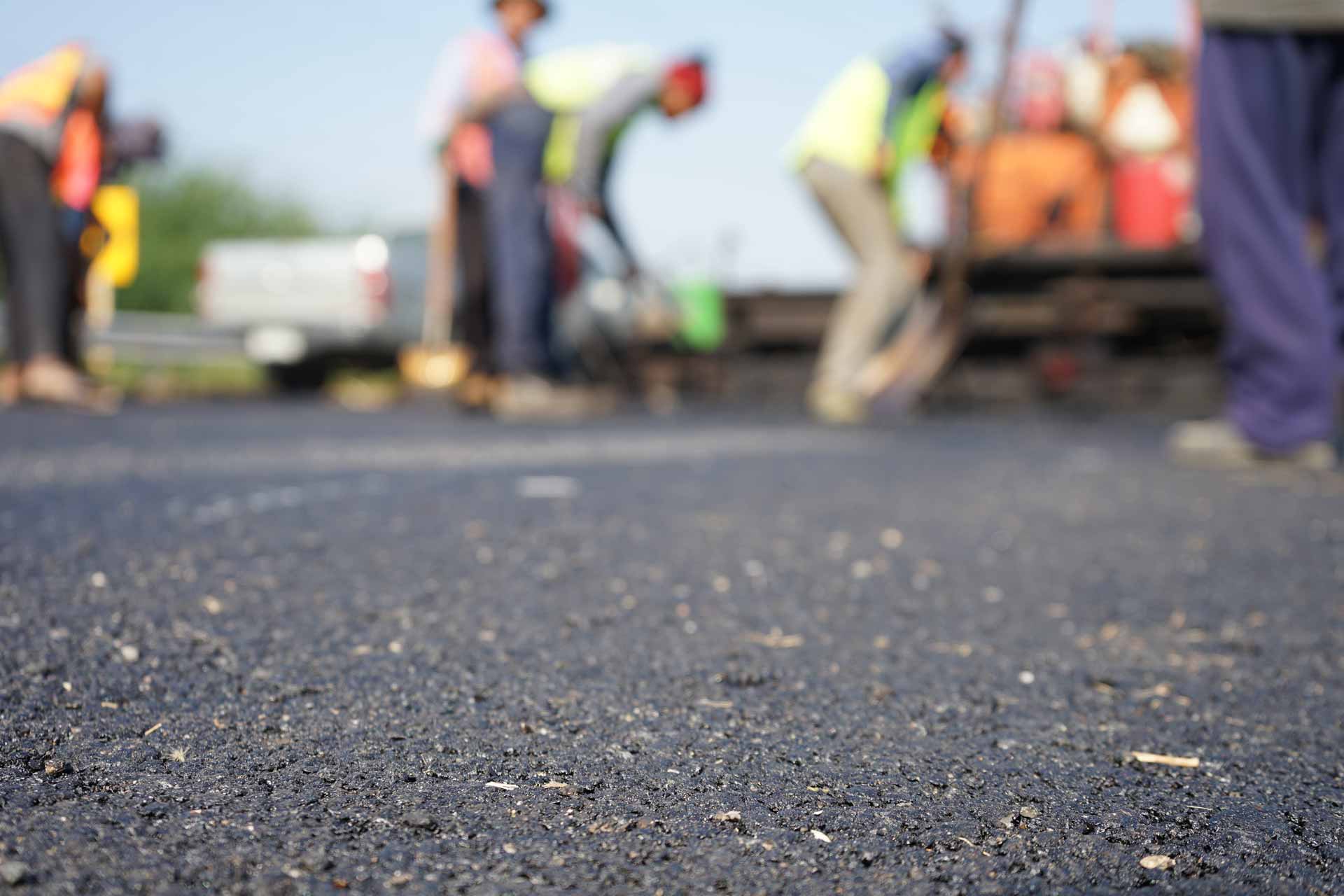 At Lucas Blacktop, our experts will start by cleaning your parking lot prior to every job to make sure that no foreign materials are trapped within the sealant or pavement. We only use appropriate materials for paving, crack-sealing, and pothole patching and ensure an even paving job that is free of depressions. With over 30 years of experience in the business, our parking lot repair experts have worked on a variety of different paving projects for businesses in many industries, and we can handle both small and large jobs. Whether you have a small parking lot for your home office or a large lot for your retail space, we're here to offer you professional service and high-quality results. At Lucas Blacktop, we know that parking lot paving is important not only for customers' perception of your business, but also for customer safety and satisfaction. Don't let a pothole in your parking lot ruin a customer's vehicle or allow a customer to trip and fall because of broken or uneven paving. Instead, make your lot a positive reflection of your business and a safe place for you and your customers by calling Lucas Blacktop!
And don't forget, our parking lot paving professionals can also install speed bumps for traffic control purposes, helping to discourage reckless driving and to reduce the number of accidents in your parking lot. No matter what your specific needs may be, the parking lot design professionals at Lucas Blacktop will have your lot looking sleek and beautiful in no time, allowing you to make a great impression on the public. Whether you need to restore an old parking lot or pave a brand-new lot, you can rely on our experts at Lucas Blacktop. Call today and learn all about our cost-effective parking lot paving and driveway paving services!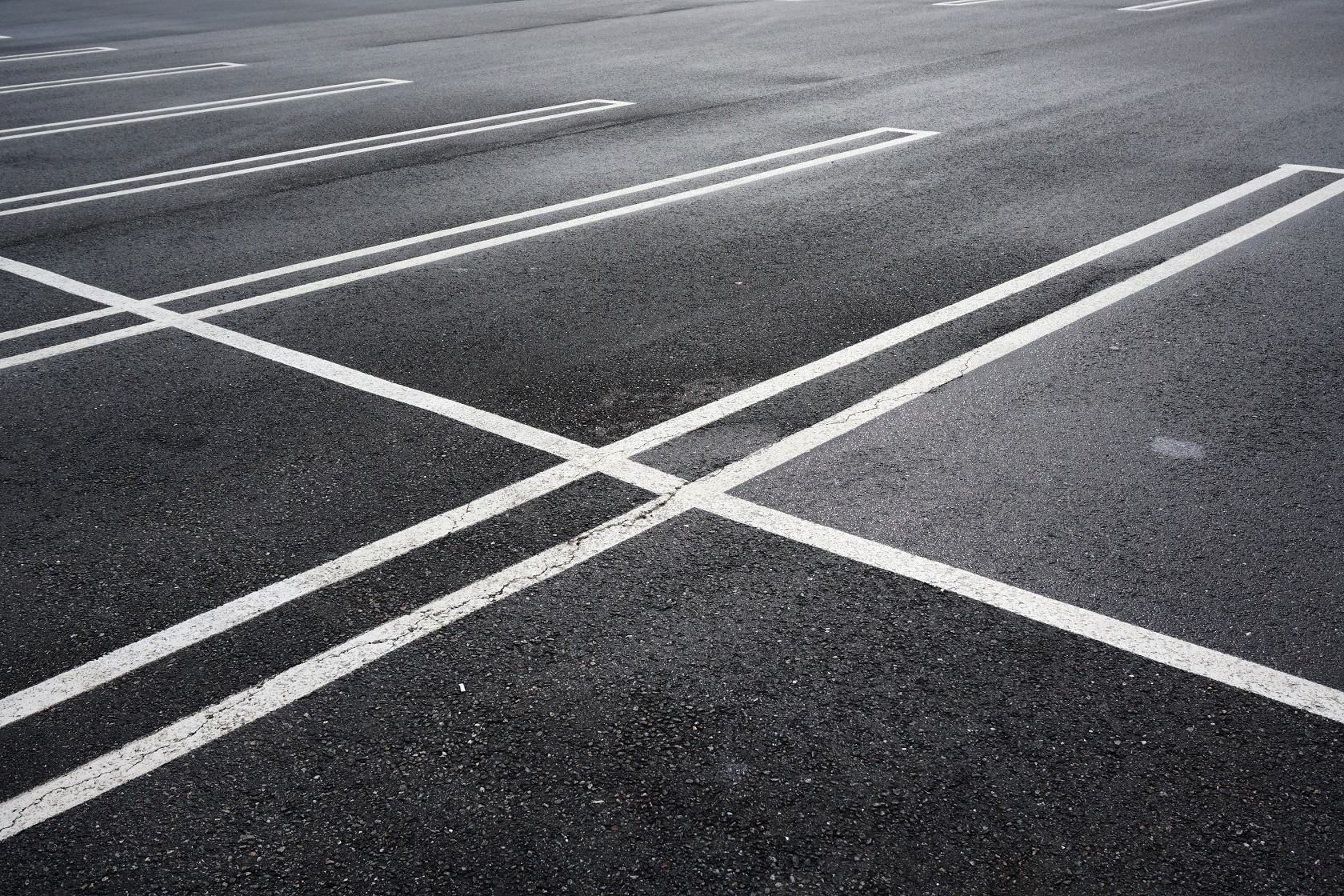 Parking Lot Striping
Are your old parking lines starting to fade? Are you in need of pavement marking for an all-new commercial lot? At Lucas Blacktop, we can offer re-striping for lines that have worn away over time, and we can also provide a whole new layout for your pavement marking. Having the proper parking lot striping will make it easier for your customers to get in and out of your lot safely and to park without damaging other vehicles. Make sure that your lot looks professional at all times—call the parking lot painting experts at Lucas Blacktop today!