Looking for an affordable way to add a major impact to the look of your outdoor spaces? Consider bringing in Lucas Blacktop to install stamped concrete. In addition to being a full-service structural concrete contractor and asphalt paving company, we're pleased to install colored and stamped concrete, as well as acid-stained concrete, to give your patio or walkway the attractive and durable finish it deserves. Call us today to learn more!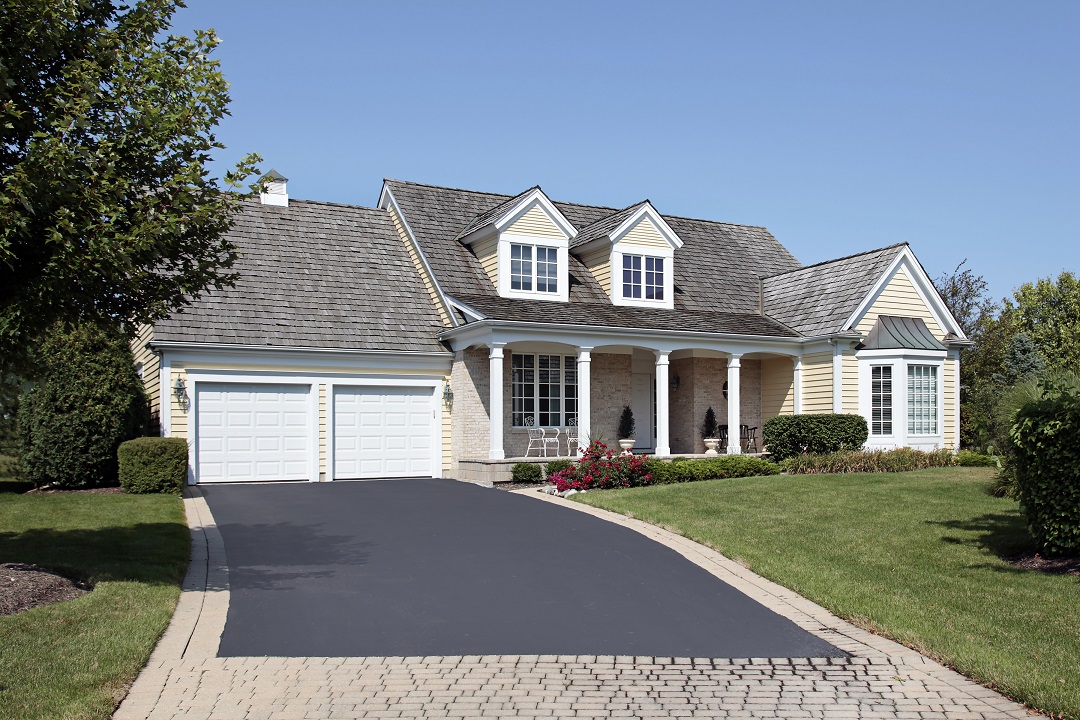 How Does Stamped Concrete Work?
Concrete stamping involves adding pigment to create colored concrete and then stamping decorative patterns into the wet material to simulate the look of brick, stone pavers, and other more expensive materials. A stamped concrete patio can look as if you paid far more money to install brick or cobblestone instead. For the reasonable cost of getting concrete stamped, you get a surface that is truly durable and able to stand up to years of foot and vehicle traffic without losing its appearance or its stability.
At Lucas Blacktop, we prides ourselves on offering high-quality workmanship and customer service on every stamped concrete job, no matter the size or the scope. As a residential and commercial concrete contractor, we're ready to step in whether you need a stamped concrete patio outside your restaurant or a colored concrete driveway at home. Our licensed, bonded, and insured team of stamped concrete contractors has more than 30 years of experience in the industry, which means we've got the training, experience, and knowledge to get the job done right. When you need concrete stamped, Lucas Blacktop is the team to trust.
We also care deeply about keeping our services affordable. From concrete stamping to parking lot paving, you'll be hard-pressed to find a better deal in the Raleigh area. Unlike many other stamped concrete contractors, we'll give you a free cost estimate for your job based on the scope of the work. Stamped concrete patios, sidewalks, and driveways aren't just a luxury you'll never be able to afford. When you choose Lucas Blacktop as your concrete contractor, luxury can become an affordable reality.
Call or e-mail us to get your free cost estimate and find out the types of colored and stamped concrete available to you. We'll make the earliest available appointment and get a decorative concrete contractor to your site to begin work. You can also call us if you need repairs to a concrete surface at your home or commercial site. Lucas Blacktop is Raleigh's answer for stamped concrete and structural concrete applications. Make us your go-to concrete contractor and experience the Lucas Blacktop difference.