Do you need a concrete contractor to pour a new sidewalk or curb in front of your office building? Are you looking for a concrete foundation contractor to pour the slab for your new home? You've come to the right place. Since 1985, Lucas Blacktop has specialized in concrete installation and repair work throughout the Raleigh area. Let us bring our expertise to your doorstep!
Call today if you need a concrete construction company to install or repair concrete:
Patios
Stairs and steps
Walkways
Driveways
Curbs
Parking lots
Foundations
Slabs
Veneers
Retaining walls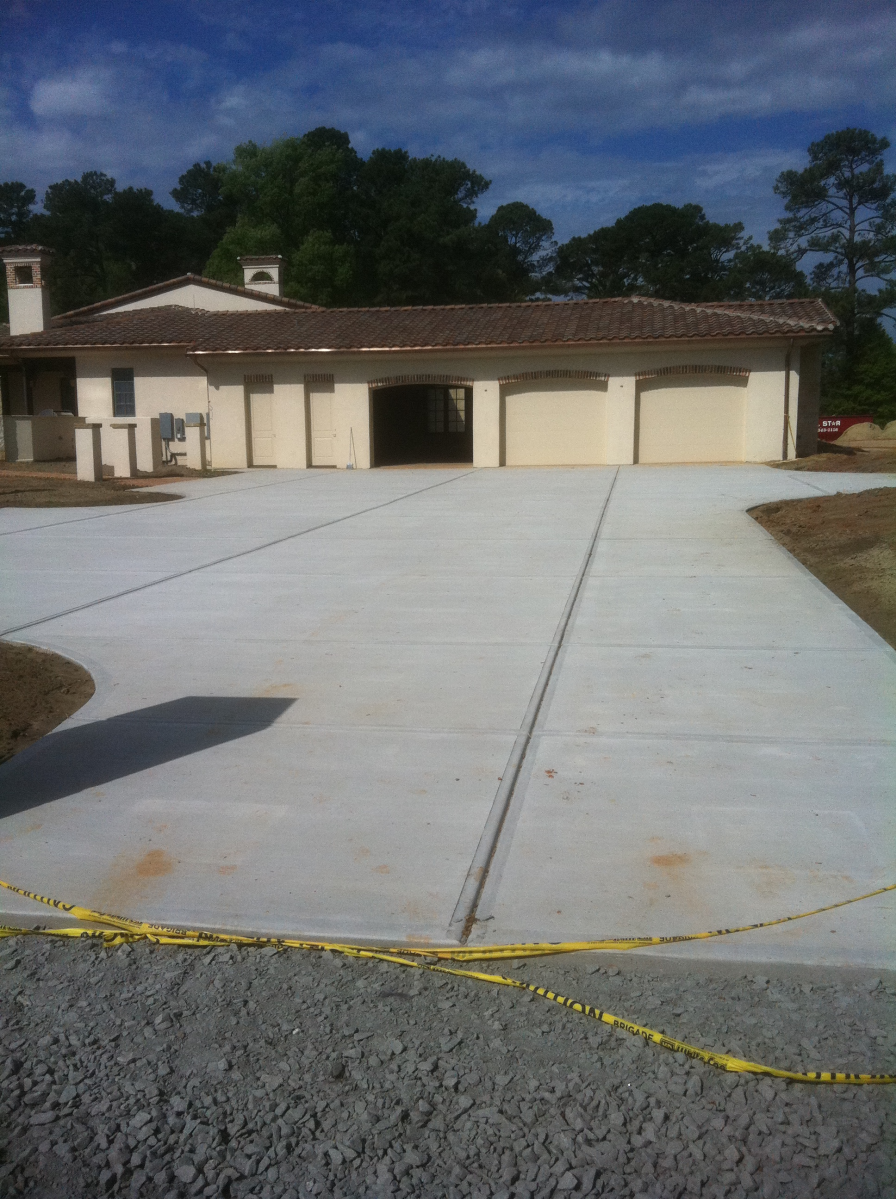 Unlike other area concrete companies, we offer our expert services in residential, commercial, and industrial settings. No matter how big or how small your job, whether you need a commercial concrete contractor or a concrete foundation contractor for your house, Lucas Blacktop is on your side.
For your security and peace of mind, our team is also fully licensed, bonded, and insured. When you need a responsible concrete construction company that prioritizes top-quality workmanship, Lucas Blacktop is a name you can depend on. Our structural and decorative concrete contractors will ensure that your concrete is installed properly, including appropriate grading and expansion cuts, so that your new patio, curb, or foundation will look remarkable and stand the test of time. We even back up all our concrete repair contractors' work with a one-year warranty on every job!
But that's not all you'll get when you choose Lucas Blacktop as your comprehensive concrete contractor. We also take pride in bringing you prices that are competitive among the poured and stamped concrete contractors in the Raleigh area. Wondering how much it will cost you to get a concrete and masonry contractor to your property? E-mail or call our professionals to tell us about your needs, and we'll give you a free cost estimate for the job. Not many other concrete companies care as much about your satisfaction as Lucas Blacktop does.
If you want to hire structural or stamped concrete contractors who are experienced, reliable, and affordable, look no further than Lucas Blacktop. Contact us now to schedule an appointment and get your free cost estimate. We look forward to working with you!